Welcome
Welcome to the wrestling wiki. Thanks for helping out so far. If you have any questions, feel free to ask me. RobJ1981 05:43, 16 April 2008 (UTC)
Here's my views on various things. If you take a look at this subpage: User:MPJ-DK/Charles Wright, you will see the formatting idea I've come up with. MPJ isn't active anymore, but he helped design the idea. A main article with some content: the subpages used for most other things. This makes the main article less cluttered, with useful content seperated and organized. The same thing can probably apply to tag teams, and even stables. I don't see a need for this wiki to be a copy of Wikipedia, as I find that just redundant and a bit pointless.
As for categories: nationality ones are fine, but I don't see a need for alumni categories for every promotion. This also applies to categories that list a certain city or state the person is from. Overcategorization is my concern here. Articles shouldn't have numerous lines of categories. Categories are good for navigating: but when there's too many, that's a problem. I don't see a problem with alumni list articles though. Birth and death years: again, I don't see it being that useful. I'm sure some want to search and find out who was born in the same year, but I just don't think it's needed at this time. I suppose birth and death years could be list articles, if done in an organized format such as a table. On a side note: roster articles (such as Total Nonstop Action Wrestling roster) as well, I'm thinking some sort of table would work better than just a general list.
As for the year articles: 2007 looks neat with the tables, so the others could be converted to that if necessary. Otherwise, don't worry about it right now. This wiki has a lot of things to work on, so we could just worry about it later. I've even thought of year articles being split into several pages, due to some of their sizes (events, title changes and debuts take up a lot of space). Overly long articles look sloppy sometimes, even if they are formatted correctly. If I have time, I'll write up some sample articles and see if they would work better. Right now I work on things here, a video game wiki, as well as Wikipedia, and I've been busy in real life too. Once things slow down a bit, I will be editing here a lot more. RobJ1981 22:38, 17 April 2008 (UTC)
Yes, the most well known and notable companies need alumni categories. As for wrestler pages: their most well known name would be the article name. Redirects would be their real name, as well as other names they've used. The same thing would apply for tag teams that have used multiple names in their career. Just like Wikipedia: there needs to be event articles. A complete description of the event, plus notes and so on. Wikipedia has a good format, so we can consider using that somewhat. As an example: The Great American Bash 2007 will be expanded to include match times, plus the backstage segments, as well as other notable things that aren't listed. I believe I have a needed articles around somewhere, so I'll expand that and post it here later. To save some time, we can just copy+paste from Wikipedia then do cleanup. Wikipedia has a majority of the articles we need, it's just a matter of all the time we want to spend cleaning them up. Perhaps, just a few at a time so a huge backlog of cleanup isn't around. Also, if you know anyone that wants to help here, ask them to help out if you want. I've tried getting people to come, but a majority are either busy or just edit for only a little while. The ultimate goal is to make this a great source for everything wrestling, but that's far away right now. RobJ1981 19:19, 18 April 2008 (UTC)
Year articles
Good job on the work so far, I have one concern though. Try to hold back on adding so many events to them. I had time to look at 2008, and I don't think all those events are notable. I'm not an expert on every promotion, but I question the notability of AAW, ACW, BSE and other promotions listed. Independent promotions tend to name all their events, so at times it seems like it's a special event... but it's not. I think I will create a list of promotions to use for the event list, so it doesn't become overly cluttered. RobJ1981 17:40, 20 April 2008 (UTC)
Yes, categories could be changed so professional isn't in it. I will try a few things and see if it does a general change... if not, we will have to do all by hand. RobJ1981 19:46, 21 April 2008 (UTC)
Birth year categories and redirects
Please stop adding birth categories to wrestler articles, they are a bit trivial and not needed. As I said in a post earlier here: birth and death years: again, I don't see it being that useful. I'm sure some want to search and find out who was born in the same year, but I just don't think it's needed at this time. I suppose birth and death years could be list articles, if done in an organized format such as a table. A wrestler doesn't need numerous redirects over slightly different spellings of their name. Tijari as one example: a slightly different spelling usually doesn't get put in the search. For now, let's stick with names the person used regularly: no brief names, spelling differences or one-time names. RobJ1981 04:56, 28 April 2008 (UTC)
Minor spelling redirects are fine in the case of Tazz/Taz, as well as Rey Mysterio (junior), as I believe it was Misterio most places prior to his wrestling in WCW, then WWE. The redirects such as A.J (or A.J.) Styles for AJ Styles are fine as well. Also, if you can provide evidence (that the wrestler used that spelling for a while) for other slightly spellings, then those can remain as well. Perhaps something such as: if the wrestler used it for 5 months at least, then it's fine for including here. I havent had the chance to read all the web category section yet that you posted, so I'll comment on that later.

Also I just found out a few things about some external links: (a copy and paste from the Wikipedia comment I saw on the wrestling project talk page): Well we previously had Online Onslaught terminated, but revived at OOWrestling. Now we have PWWEW.net a major source for many PPV's, is now Dead. I guess we shall wait for another domain to pop up, or we may have serious problems I'm not sure if this effects this Wiki though, I don't recall seeing either of those listed. Plus articles still need link cleanup, as Obsessed with Wrestling has been Online World of Wresting for a bit now. I know for a fact that Obsessed links still are on many articles. Searches should find the relevant articles with the links, so it shouldn't take too much time for us to clean them up. Or we can just ignore this issue, as we don't have to use the same sources Wikipedia does. I'm thinking we could probably ignore most of this, as the Wiki isn't that active. Do you have MSN messenger, or use IRC? We could discuss ideas more there. RobJ1981 21:27, 29 April 2008 (UTC)

I've decided: this wiki doesn't need OWW as a source. A search can probably find all the links, so it's not a big deal if we find all right now. It's just a glorified fan site in my view. If I remember right: the owner actually accepts money from lesser known wrestlers to list them on his site. A good percent of the time, information there isn't completely reliable. [1] seems pretty reliable for results at least. Also, the WIA: [2] is usually accurate as well. I wont post my msn here, but my email feature is on. Email me with the address and I'll add you. Go to toolbox on the left: e-mail this user. RobJ1981 20:41, 30 April 2008 (UTC)
Various notes
I left a message on WikiD's talk page, so that should help. If you see anything else, just put it in the articles for deletion category and I'll go through that from time to time. Also: Category:Asistencia Asesoría y Administración current roster is a good idea, so Category:Current rosters could serve as the parent to the subcats. If you think of a different name, let me know and perhaps we can call it that. You forgot to email me with your MSN. RobJ1981 15:46, 19 May 2008 (UTC)
RE: ECW titles
Indeed, the ECW title in WWE belongs under the WWE section of championships and accomplishments. The same goes for the WCW titles from a few years ago. In most cases (probably all) we can just copy and paste the Wikipedia section from articles, then clean it up to the format we want. I saw the last message, but havent been on much lately. I signed up for UWE and sent you a message.
Also I want to point out: just about any wrestling image from Wikipedia can be moved here. As long as there is nothing on the talk page of the Wikipedia article saying "this image will be deleted because it's not fair use", we can safely use it here. This should save time on looking for photos. RobJ1981 20:05, 22 May 2008 (UTC)
Uploading images that already exsist
Don't do it please it's redundant.--Mounty 03:46, 26 May 2008 (UTC)
Naming does not matter. I'm reverting.--Mounty 17:06, 26 May 2008 (UTC)

If you could give me the page names of the images (old and new versions), I'll compare them and make a decision. I warn you now: don't edit war with Mounty over this. I've commented on his talk page about this as well. RobJ1981 23:03, 26 May 2008 (UTC)

He said don't revert until he made a decision and you did why?--Mounty 03:18, 28 May 2008 (UTC)

And if your gonna change 'em make 'em big enough for people with bad eyes to see them.--Mounty 03:24, 28 May 2008 (UTC)

Enough (both of you, I've left a message on Mounty's talk page as well). Don't edit war, and simply avoid each other if you can't get along. There's no need to go to Mounty's talk page and say "i reverted back the stuff you stupidly deleted for no reason". Be civil, calling his actions stupid isn't going to help things out. The images are fine now (from what I can see), so let's just move on. RobJ1981 07:34, 30 May 2008 (UTC)
external links
I added external links to the Total nonstop action wrestling roster page Suckup 103 17:34, 2 June 2008 (UTC)
I have a question
my old account count druckula well I can't back to it so just so you know my new account is Count DruckulaCount Druckula 19:25, 12 June 2008 (UTC)
thanks
thanks for that Count druckula 02:49, 12 June 2008 (UTC)
Thank you
Thank you for the cagematch website I will check it out like I said tell me if your going to change it
Redirects
If a person used the name very brielfy, it's not needed: so don't add it. Goldberg used the name Bill Gold for one match if I remember right. Please check the names to see how long the person used them, before instantly adding a redirect for them. This site is all about wrestling, but that doesn't mean we need numerous redirects for brief names. If the name was used for 3 months or more: it's fine to be a redirect. If the name was used for a title change: that's also fine. Last but not least: if it's a real name of the person, that's fine as well. It's not very likely someone is going to search for a short lived name. If you need sites that list more details on names, I can find you a few. Otherwise try google. RobJ1981 01:02, 2 July 2008 (UTC)
OWOW Link
Is there any particular reason links to OWOW are being removed? A-Dust 01:59, 10 July 2008 (UTC)
Thanks
Hey, thanks for the kind words and the suggestions about what template I should be using and how I should be uploading the photos. I will be glad to make the proper changes when I get the opportunity. I'm glad that someone welcomed me here and I do hope on sticking around here for awhile and giving it the attention that it needs. Wagnike2 00:43, 30 July 2008 (UTC)
Again, thanks for the help in making suggestions in how I should best go about doing the Chikara events. I looked at the ROH page once before I did it, and then totally spaced it. Also, thanks for the other suggestions. Wagnike2 12:43, 30 July 2008 (UTC)
I'm actually really glad that you are so helpful with giving me feedback on the edits that I have been doing. I just want to make as many pages as possible on this Wiki and I'm so glad that you said that every event is worth including, at least in my opinion. That's one of the benefits of this being on Wikia as opposed to actual Wikipedia, we can determine our own notability on this. Plus, this is suppose to be the "one-stop" place for wrestling information I thought. Anyway, I'll go back and make the proper links on my Eddie Kingston page, I just updated it while on my break at work and didn't have time to finish it all at once. Also, how do you go about creating categories? Wagnike2 22:03, 7 August 2008 (UTC)
TNA Title history pages
I did a change on the TNA World Title history page to make it somewhat more accurate/informative. I'd like to know your thoughts on the changes and if it and pages such as the tag title history page should be in that format. Mtf 06:41, 8 August 2008 (UTC)
Alright cool, I'll keep that format in mind. Thanks. Mtf 20:32, 8 August 2008 (UTC)
Larry Sweeney
Just curious, why did you so heavily edit the Larry Sweeney page I was working on? I saw that you added stables and tag teams that he was involved with, which is something I was lacking. But, you also took away some of the Championship belts he had won, some of the theme songs he had used, and some of his wrestling moves (which confused me because I had it trimmed to just the named moves he used).
Also, I noticed that you have been uploading different versions of profile photos for wrestler's pages I've done. Is there any reason to this? It's not a big deal, I was just wondering if the images I had been selecting have been wrong for a reason and if I should look for photos of a certain type so that I can save you time. Wagnike2 21:14, 8 August 2008 (UTC)
Re: Angel Orsini
It was a Florida Championship Wrestling, just a completely different one and I didn't catch it the first time around. So I just went ahead and removed the link since it was a smaller fed anyway and since right now there isn't a need to make a page for that promotion. Thanks for catching that. Wagnike2 01:11, 9 August 2008 (UTC)
Amber O'Neal
While working on the Women's Extreme Wrestling roster page, I noticed that Amber O'Neal didn't have a page at least from that direct link. So I created the page Amber_O'_Neal, of course I then went later on to noticed that there was already an Amber O'Neal page (Amber_O'Neal). Is there any possible way to get rid of the older one that you made or redirect the one that I made to the first address since mine is more complete? Wagnike2 02:07, 9 August 2008 (UTC)
Reply about events
Not every DVD is notable for indy events. Many of the companies just cheaply produce them, and then put them for sale on their website: that doesn't make them instantly notable. A notable indy promotion doesn't mean everything about it is notable. A huge WWE fan could come here, and argue every WWE house show is notable (seeing as how there has been many title changes, and storyline advancements at them in the past, just not many recently). Being recorded might add some notability: but the DVD needs reliable sources. It's not a matter of "it's recorded, so it's instantly notable". In my view, you seem to argue every named indy show is notable: which isn't the truth either. Indy promotions have fewer events than WWE, but that doesn't instantly make all notable for this site. You enjoy indy wrestling, so your view seems to be "include everything I see notable". Tone down the point-of-view attitude, and either find reliable sources (to back up they are indeed notable) or work on things you know to be actually notable: TNA PPVs and wrestler profiles. I don't want to have to mass delete event articles, but if I continue to see a flood of them, I might have no other choice. This Wiki isn't a copy of Wikipedia, but it certainly wont be an event guide for EVERY named event and every DVD event for indy promotions. RobJ1981 21:57, 11 August 2008 (UTC)
I never once said this Wiki would just have events that are on Wikipedia, so don't assume. I expect reliable sources for notable events. Things not on television or PPV are just fine for appearing here: as long as they are sourced (as well as actually notable). As I said above: every event by a notable company isn't instantly notable. RobJ1981 05:46, 12 August 2008 (UTC)

First off, this comment: you are stupidly comparing them on the same level as the WWE and TNA is uncivil and not needed. Don't call my comments stupid. I have the right to my opinion, just like you do. Also I'm not ignoring you. I simply don't have the time to reply to your comment right away. This Wiki is volunteer work, I'm not required to respond to you at all if I don't want to. Next time be patient, instead of making assumptions. I've tried hard to be calm with you, but you just don't seem to undestand. I'll try again, otherwise deletions might be needed now (rather than later). Your logic seems to be "every show by this indy promotion is notable because it advances storylines, has title changes and so on". However, that same logic can be applied to WWE and TNA. All their shows advance storylines. House shows continue the television feuds as one big example. However, that doesn't make them notable for this Wiki. Perhaps you should find a wrestling event website, as you clearly wont realize this isn't the place for every indy event. As I stated before: a notable thing doesn't mean every aspect of it is. This same thing that is enforced on Wikipedia. Just because this is a speciality Wiki on wrestling, doesn't mean we should ignore that fact. So I suggest you either calm down and accept this, or perhaps edit elsewhere. I shouldn't have to restate things over and over, just because you want to think this site should be an event guide for everything. RobJ1981 01:26, 15 August 2008 (UTC)

I forgot to post that Big Vision DVDs are fine, as long as it's sourced well (and not just a cagematch link). But that still doesn't make every other event notable. As I've stated many times: RELIABLE sources. RobJ1981 01:31, 15 August 2008 (UTC)
Title histories reply
I see what you're saying. The reason I put the NWA and TNA title wins together is that the NWA changes occured on TNA programming and I assume the title switches were the decisions of the TNA writers and bookers, either way would be fine though.
As for WWE/WCW, seeing as WWE owns the histories to the WCW titles they can pretty much rewrite and retcon all they want when it comes to them, they had the titles on TV and were calling them the WCW World and WCW Tag titles, so I'm just going by official WWE history. Mtf 05:20, 12 August 2008 (UTC)
The thing about the World Heavyweight Title is that I do consider it a separate title from WCW, as does WWE, who see it as a successor to the belt with a separate lineage. And you're message was honestly the first I've seen that linked the WWE and WCW Tag Titles together. The SmackDown tag belts were simply a result of the original tag belts being made to be Raw exclusive. And the WWE histories do list the WCW title changes, they have WCW Tag Champion under The Undertaker and Kane's WWE.com biographies and even Booker T still calls himself 5-time WCW Champion when the fifth happened in the WWF. This is just the way I see things personally, and I'm trying to go by the most widely accepted versions. Mtf 19:04, 12 August 2008 (UTC)
Events and event history reply
In response to User_talk:RobJ1981#Constructive_Idea_For_Event_Guidelines_.28Please_Comment_Back_On_Opinions.29: those ideas should be able to work. Regarding: Katarina Waters/Event history, I personally think there is too many columns. In most cases: the boxes will be empty (and filled with N/A) which seems a bit cluttered and unnecessary to me. A table shouldn't be so empty (something we can't control, since all matches arent for titles or whatever), so I don't know what to suggest instead. RobJ1981 13:59, 18 August 2008 (UTC)
DVD and video releases sections
Now that I think about it: they aren't necessary. Seeing as how event articles aren't that big in the first place, a section describing the releases isn't a big deal. We don't need to subpage everything here. Generally, there is only minor things on the DVD/video releases: such as bonus matches and interviews. I'm going to start going through the articles and cleaning this up. See Over The Edge 1999 as an example of how it should look now. RobJ1981 06:44, 21 August 2008 (UTC)
Images
Where are you getting your images from? This project has a image policy which only allows free images to be uploaded for use in articles. I haven't checked but it looks like every single one of your images doesn't have a source for where they came from. Provide a source of where you got them, and if they are non-free they will be deleted. — Moe ε 18:54, 26 August 2008 (UTC)
New Skin
Hi Wagnike, you may have heard that Wikia has been updating its default skin to "Monaco" (skin info, features). This wiki is currently on the old Monobook skin (you may see it differently depending on your preferences). So we would like to switch you over. There are 7 color schemes to choose from:
Sapphire
Jade
Slate
Smoke
Beach
Brick
Gaming

Alternatively, you can choose to make a custom scheme, like Memory Alpha, Military Wikia, Rappelz or even (if you really want to see what can be done) UK Transport Wikia. For more examples, see here.
Any admin can set the scheme, just go to your preferences, choose the "skin" tab, and scroll down to the admin options section. For a custom scheme you will need to follow the instructions on the help page.
We need to make the switches soon, so if I don't hear from you, I'll change to Monaco Sapphire in a couple of days time. Then you can decide on your ideal scheme later. If you decide on a custom scheme, and need some help, then let me know! I'm letting a few other regulars and admins know as well, and posting it in the Forum too, so hopefully you guys can all discuss this. Shawn (talk) 18:29, 9 October 2008 (UTC)
Reply
Both have been blocked. I don't know why your IP would be blocked. I checked the block list and nothing recent is there, except the vandals I just blocked. If it continues to happen, click on report a problem on the left. RobJ1981 01:04, 15 October 2008 (UTC)
Sourcing articles
I've told you this before, and hopefully I wont have to tell you again: put other sites in the external links section! The wiki looks like an advertisement for cagematch, with nearly every page including a link to the site. Try Wikipedia, it has official sites listed, WWE.com links, and so on. If you don't care to do that, I suggest you don't even post links anymore. This isn't me trying to start a fight, it's me trying to get this site to look decent and not just have one site as a source. RobJ1981 20:21, 14 November 2008 (UTC)
From now on: official websites only for profile links. If the wrestler has no profile page (he or she is retired or not currently working for a notable promotion, or whatever), then leave it be. Cage Match shouldn't be listed by default, because that's the only site you use. If you don't want to help me clean up/add other links, that's fine. But I'm telling you this now: stop listing Cage Match. Hopefully I wont have to go through this again with you. RobJ1981 07:35, 15 November 2008 (UTC)
Edit summaries
I forgot to bring this up to you, you should use edit summaries (most of the time at least) when you edit. It's helpful to know what has been done to the article. RobJ1981 02:02, 20 November 2008 (UTC)
Infobox note
I've told you before, and I'll tell you again: post a more complete infobox. Some information might not be known, but height and weight in BOTH formats isn't that hard to find out. Stop just doing article after article of it missing this information, I really don't want to have to go and tag every one of them with infobox needed. It might be "petty" and not important to you, but it's certainly important to the Wiki to be complete. RobJ1981 19:13, 25 November 2008 (UTC)
RE:
I updated it because the height weight, hometown, and "TBA" was pointless IMO. All it needs is there "Ring name" and "real name" Do you not agree? RKO 4 Life 19:25, 25 November 2008 (UTC)
O, O.K, I miss understood you. Thank you very much. Are you also on Wikipedia? RKO 4 Life 20:02, 25 November 2008 (UTC)
Any particular reason to re-add redirects to the Jeff Hardy article? I mean, avoiding redirects are something that needs to be done to maintain a good system, in my opinion. And technically, the WCW Tag Team Championships used in WWE are the same title as the ones in WCW. --AuronKaizerTalk loud, hit harder! 22:43, 1 December 2008 (UTC)
Events cleanup
I've been doing cleanup lately. One area that I feel needs it are events. The events listed at Pro Wrestling Guerrilla/Event history appear to be just every show by the company, with no notability shown. Seeing as how you created many of them, I decided to bring this up to you again. Every event by a notable company isn't notable by default. I've asked for help here about it: User_talk:Multimoog#Do_you_time_to_help_with_a_cleanup_task.3F. I'm not sure if he knows about the company much, but either way: cleanup and/or deletions do need to happen. Just because this is a site dedicated to wrestling, doesn't mean it should be an event guide to every show with a name. If that was the case: every independent/small promotion (notable or not) would have 1000's of articles for random house shows. Also, by that standard: we aren't a house show guide for WCW, WWE and any other company that has events with no official title to them. One other thing: just because it's listed on Cage Match doesn't mean it's instantly notable for this site. As I've said before: use other sources besides one site more. So if you want to help with the events, that would be great. RobJ1981 07:43, 3 December 2008 (UTC)
You've been blocked for 2 weeks
I understand some of what you said just fine, but many parts of it: you were just attacking me and the other editors. All that nonsense about how everyone is a WWE fan, isn't close to true. I don't know why you simply can't understand: people like whatever they want. If they prefer WWE, so be it. If they like a little of both: that's fine too. Besides all that: I've told you numerous times that Cage Match isn't a decent source by itself, but you refused to listen. I told you about numerous other things (infoboxes, events, etc), but you choose to just ignore what I had to say in that case too. So perhaps in a few weeks, you will have a different attitude. RobJ1981 07:29, 4 December 2008 (UTC)
Hi -- I saw your messages to me and to Shawn. I talked to Rob after I got your message on the Ring of Honor Wiki. He told me that you guys had been talking during the last two weeks, and he was concerned about you coming back on the wiki. You haven't been following the community's policies on formatting and sourcing articles, and you've ignored Rob's specific instructions.
Rob said that in your off-wiki conversations, he didn't hear anything that indicated that things would change if you came back on the wiki. Reading your post to me, I agreed. I don't think that you really understand why you were blocked, so your behavior wouldn't change if you came back.
So I don't think it would be a good idea for you to contribute to this wiki anymore. Sometimes people have a hard time collaborating with other people on a wiki; that seems to be a challenge for you here. Obviously, you're welcome to keep working on this on another wiki. I'm sorry that it didn't work out for you here. -- Danny (talk) 21:20, 19 December 2008 (UTC)
Can I just ask where are these policies since I haven't seen a thing on them, all that happens was I did my pages then Rob would get back to me and complain about me not finishing pages (due to small trivial reason) in my first go and then had a go at me for treating pages as though I owned them which is just going back on the things he just said (the fact that I should not fix things by other people but I must fix things right away when I do it), the problem with Rob is he only hears what he wants to hear take example one of the reasons I got blocked in the first place, he misread something I said (he claimed I called everyone on the wikia a WWE fan when in fact I said that if he only wanted noticeable thing it would just be a WWE wikia), there are the many points where I have tried to get the full picture on these problems but he just ignores me, starts arguments or changes the subject, I asked the guy for 2 months what he would consider a "noticeable" event and each time he turned it back into an argument about me and the sources I use, there are times I offered him my views on how the wikia should be taken in terms of its independent coverage and the only reply was him saying that "your not independent king so leave it" even though out of the two of us I have more knowledge on this section (he has openly admitted he doesn't follow indy wrestling), I'm sure he has said about the fact I use one site as a main resource, however the problem is he has yet to inform me of the problem of my source other than "its in another language" if I knew a logical reason other than the fact its not fully in English (its about 60% English in the sections I link to) then fine, he complained that OWW was not a reputable source with good reasons so I didn't use it but when your adding a wrestler who's not on wikipedia and not on many other places where else should I go, every time I try and clear this problem up he starts an argument about it, the guy twists my words makes things up out of things I say and is just irritating, its hard to have a convocation with him since he just leaves mid convocation, I have tried on numerous occasions to get these things and more sorted but its just not helpful, I'm open to compromise on what I do but the thing is he wont even listen or take things in, it took me at least 2 months to get him to consider to add more in the terms of independent event coverage then before I got blocked the guy turns around again and says he will delete all the pages I made which was just a reverse on what he said before.
And can I just draw your attention to the said message on the ROH Wikia, I was asking for your opinion on it and I got nothing, I was discussing the situation with Rob on MSN and he said it looked cluttered but it was just the info box on its own without other info and all I was going to do was to add the least pages (which would have been 3) to trial a whole page layout and I openly said if it doesn't get on then delete it what's to lose, but the problem I got was that when he makes up his mind you cant even reason with him on anything the only productive thing he said on it was that it shouldn't have one section, I removed that section and he still has a go at me for trying to improve things, the guy has got a serious problem with me trying to help out, I've given him many ideas on things that could be done to improve and nothing got done, the only things I came up with that were positive was when I actually done it and shown him, hence my plan with the infoboxes.
I'm very open to working things out to get back on here cause quite frankly this is the only real wikia here that I have anything remotely in common with, all the other wrestling wikia's are in areas are too specialised for my knowledge, plug look at my contribution levels since I've been here I've been the most active in both contributing and cleaning up articles that's got to count for something, I don't have a problem working with him as long as he cuts back on trying to take personal digs at me when I'm trying to help things out here
Cant I be given the benefit of the doubt on this for this one occasion even if it is to add all these pages I've worked on for two weeks which when I spoke to Rob before was fine for me to do and he even ok'ed most of them in our last convocation, I'm open to work with him on whatever needs be as long as he actually takes in what I say instead of twist it into another argument.--TheWho87 23:19, 19 December 2008 (UTC)
A LITTLE HELP PLEASE
Seeing as this is really the only way I can communicative with anyone here without it turning into some long argument, I'm just wondering is anyone here could do me a favour and clear my main user page removing my personal information as well as the stuff I was going to work on, I have at least that right so just remove all content from my main user page...I'm not saying delete the page just remove the information on it. --TheWho87 17:10, 30 January 2009 (UTC)

Done, and just for your information... spamming another Wiki here isn't suitable. If it continues, I will protect this talk page. RobJ1981 20:08, 30 January 2009 (UTC)

Excuse me? I was just informing about where I would be if someone needed me, that is not spamming, spamming is and I quote "the abuse of systems to indiscriminately send unsolicited bulk messages" now by posting that ONE link to where I was does not seem "bulk" to me, plus aren't all of these wikis meant to be connected, if that's not the case then technically the link to the ROH Wiki on the ROH page is "spamming", you seriously need to grow up since your still arguing about PETTY things, oh and I love what your doing to this place, it just makes what I'm doing stand out more.
Oh and FYI all those pages you constantly whined and moaned about which I made - you know the ones the whole "not every event should be covered" BS you made up that I said - why don't you go and delete them, most of them are not fully complete or have minor mistakes and it looks like they wont get fixed anytime soon plus I've already taken the info I needed from them for the greater good, which was really why I stopped by to ask this all really since this place has zero to offer me anymore with its WWE exclusivity and all.--TheWho87 22:35, 30 January 2009 (UTC)
Hey Danny, just wondering, is their a reason that when I sign on here it doesn't link to my page anymore, it use to but doesn't anymore on any of these wikis, their any reason for that?--TheWho87 23:11, 30 January 2009 (UTC)
Shoutbox
Hi..welcome back! can you get on the Shoutbox for a chat? If you do not know how to get it.. ask and i'll explain it. Dean27 15:55, December 6, 2009 (UTC)
Re:Unbanning
I think for now we will just keep the templates that we have the same, because it would be far too much work going back and changing them to what you have. Not that I don't think that your templates are good, I actually like them. But, I think we should focus on adding more information and getting this Wiki up to date.
As far as notable events go or notable wrestlers for that matter, I have one simple rule on that: if it is an event where wrestling takes place, go ahead and add it. If a wrestler only wrestles in front of 20 people, add them. This is the wrestling Wiki, we want it to be as complete as possible. - Wagnike2 16:09, December 6, 2009 (UTC)
At the top of the page you will see a Yellow tab with MORE on. open that click Manage Widgets.... then scroll along till you see ShoutBox.. in near the end ish! Dean27 16:11, December 6, 2009 (UTC)
RE: Redirects
Hi, no brackets around dates. and yes event then year, like you put SummerSlam on my page! Dean27 23:08, December 6, 2009 (UTC)
Moved Pages
Thats done, all you need to do is put the Categorys back on!. I also redirected your sign name to your page. Yes it would make sence on the year pages to do that, go ahead if you want to change it! Dean27 13:55, December 7, 2009 (UTC)
Shad
Can you rmove this image of shad gaspard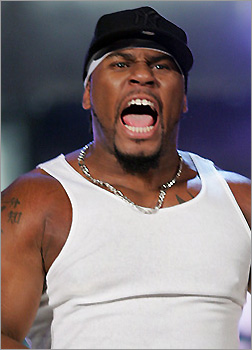 He said if you can he hill tal to you on his twitter —Preceding unsigned comment added by F5brocksmile (talk • contribs) 07:29, February 16, 2013
That sounds like some kind of bribe! It makes me wonder if File:Shad-Gaspard.jpg was truly tweeted about by the actual former Crime-Timer. +Yc 08:21, July 15, 2013 (UTC)
Community content is available under
CC-BY-SA
unless otherwise noted.