Welcome
Hi, I'm an admin for the Pro Wrestling community. Welcome and thank you for your edit to SD Jones! If you need help getting started, check out our help pages or contact me or another admin here. For general help, you could also stop by Community Central to explore the forums and blogs.
Please leave me a message if I can help with anything. Enjoy your time at Pro Wrestling!
Latin915 (talk) 04:27, January 1, 2019 (UTC)
Welcome Message from Admin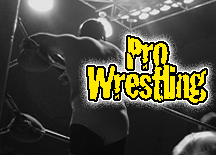 Hi, welcome to Pro Wrestling Wiki! Thanks for your contributions.
Here's a wiki tip for you -- you can sign your name on talk/discussion pages by typing ~~~~ which automatically adds your signature and the date.
Please read these

Editing Tips

before you edit any page! This may save you from a ban.
Please leave a message on my talk page if I can help with anything!

Join our Facebook page
Discord
As an active member of this site, we would love if you would consider joining our Discord. Please see the relevant discussion here.

--Latin915 (talk) 04:33, January 1, 2019 (UTC)
Images
Follow the editing tips above on images. All images must have categories. Ive added the proper categories to the most recent images you uploaded. Add categories to images you upload from now on. Any questions you have ask me or another administrator. Thank you. --Latin915 (talk) 02:44, February 19, 2019 (UTC)
24-7 championship
Thank you for adding the title wins to the different wrestlers. Keep up the good work!--Latin915 (talk) 01:10, July 23, 2019 (UTC)
Shawn Daivari
For wrestlers moves start adding linking. For example [[DDT]] which links to the DDT. Here is the rest of the moves we currently have:
Community content is available under
CC-BY-SA
unless otherwise noted.