Welcome Message from Admin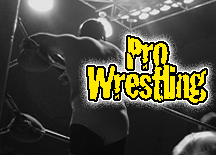 Hi, welcome to Pro Wrestling Wiki! Thanks for your contributions.
Here's a wiki tip for you -- you can sign your name on talk/discussion pages by typing ~~~~ which automatically adds your signature and the date.
Please read these

Editing Tips

before you edit any page! This may save you from a ban.
Please leave a message on my talk page if I can help with anything!

Join our Facebook page
Discord
As an active member of this site, we would love if you would consider joining our Discord. Please see the relevant discussion here.
Re:WWE Roster Template
It's hard to keep everything up to date, but thanks for bringing those changes to my attention. Will update it asap. - Wagnike2 (talk) 12:05, August 17, 2017 (UTC)
Deleters of Worlds
Can do. Write the info back on my talk page and I'll gladly add it. --Latin915 (talk) 01:19, August 27, 2018 (UTC)
Images
When uploading images add categories to them. For example the images you have added to a WWE wrestler's General page go under Wrestlers profile images. --Latin915 (talk) 06:51, September 18, 2018 (UTC)
Ruby Riott
Hi. You upload alot of WWE images, where do you get them from? From WWE? Just asking cause I was wondering if you could find one for Ruby Riott as the current one we have on her page is from when she first got to NXT so its outdated. There are some floating around on google but those are photo software created ones. If you can find one like the ones you have recently uploaded of Io Shirai, Jordan Devlin and Matt Riddle that would be great. If not its cool. Thanks. --Latin915 (talk) 07:16, November 22, 2018 (UTC)
Grand Slam Champion
Its now unlocked.--Latin915 (talk) 01:32, April 8, 2019 (UTC)
WWE Women's Tag Team Championship
There is new WWE Women's Tag Team Champions if you can make that edit.--Latin915 (talk) 01:59, April 8, 2019 (UTC)
WWE 24-7 Championship/Champion history
With the frequent amount of title changes that are expected to happen with the WWE 24-7 Championship title defenses and notes are going to be tough to keep track of so lets keep them off to avoid the hassle. --Latin915 (talk) 06:34, May 21, 2019 (UTC)
Jungle Boy
When adding pages for a wrestler also add an event history page and image gallery page. Thank you.--Latin915 (talk) 16:44, June 7, 2019 (UTC)
Extreme Rules
Thanks for getting the IC title change from Extreme Rules. --Latin915 (talk) 03:32, July 15, 2019 (UTC)
Community content is available under
CC-BY-SA
unless otherwise noted.