Welcome Message from Admin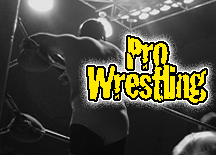 Hi, welcome to Pro Wrestling Wiki! Thanks for your contributions.
Here's a wiki tip for you -- you can sign your name on talk/discussion pages by typing ~~~~ which automatically adds your signature and the date.
Please read these

Editing Tips

before you edit any page! This may save you from a ban.
Please leave a message on my talk page if I can help with anything!

Join our Facebook page
Discord
As an active member of this site, we would love if you would consider joining our Discord. Please see the relevant discussion here.
Taya Valkyrie
Thanks for adding to her career section. Keep in mind we don't need week by week information or else the section becomes too big. Just focus on the main aspects of the feuds and storylines. Thanks again.--Latin915 (talk) 17:21, April 13, 2019 (UTC)
Images
Follow the editing tips at the top of your talk page regarding properly naming images and giving them categories. If you have any questions feel free to ask. --Latin915 (talk) 17:00, June 24, 2019 (UTC)
Matt Winchester
As I said in a previous message regarding Taya, we don't need week to week info on wrestlers careers. Im gonna trim what you added to Matt Winchester's page and to Brian Milonas.--Latin915 (talk) 02:43, July 31, 2019 (UTC)
---
Please dont add too many similar images of the same wrestler as that will be considered spamming. Thank you.--Latin915 (talk) 02:57, February 21, 2020 (UTC)
Community content is available under
CC-BY-SA
unless otherwise noted.