Welcome
Hi, I'm an admin for the Pro Wrestling community. Welcome and thank you for your edit to Tristan Archer! If you need help getting started, check out our help pages or contact me or another admin here. For general help, you could also stop by Community Central to explore the forums and blogs.
Please leave me a message if I can help with anything. Enjoy your time at Pro Wrestling!
Dean27 (talk) 03:39, July 14, 2018 (UTC)
Welcome Message from Admin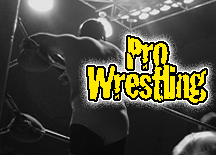 Hi, welcome to Pro Wrestling Wiki! Thanks for your contributions.
Here's a wiki tip for you -- you can sign your name on talk/discussion pages by typing ~~~~ which automatically adds your signature and the date.
Please read these

Editing Tips

before you edit any page! This may save you from a ban.
Please leave a message on my talk page if I can help with anything!

Join our Facebook page
Discord
As an active member of this site, we would love if you would consider joining our Discord. Please see the relevant discussion here.

--Latin915 (talk) 17:02, February 9, 2019 (UTC)
Joe Coffey cont.
Thats ok. So pages are locked for a number of reasons. Such as counter productive edit warring where a user makes too many bad edits in a row or multiple users trying to edit the page changing each others edits back and forth. The biggest reason though is vandalism. Someone or multiple users purposely adding false information on the page to discredit the wrestler or insult them. Seeing who the administrators are can be found in a few places, the easiest to find one is when you get a welcome message after just arriving. Also if you go to the Community page under the Explore drop down menu you can find them there. --Latin915 (talk) 18:57, February 10, 2019 (UTC)
EVIL
Make sure you leave a signature when you leave a message so people know who messaged them. I havent seen EVIL use a sharpshooter but if you can find some examples of when he has that would help. --Latin915 (talk) 00:15, July 15, 2019 (UTC)
Tanga Loa
Yes, because of the name of the move and because you said yourself you dont even know if its correct.--Latin915 (talk) 05:41, March 29, 2020 (UTC)
John Laurinaitis
I didnt delete them, I just removed the descriptions. No description is needed if the move is linked. --Latin915 (talk) 22:28, May 8, 2020 (UTC)
He didnt use the Impaler enough for it to be there, Ace Crusher II is fine. --Latin915 (talk) 22:36, May 8, 2020 (UTC)
Sorry dont remember. Yea add them just remember when a move is linked it doesnt need a description. The idea being is someone can click the link and it takes them to the page of the move with a description. If the link turns red, it isnt on the wiki yet so you or others can add it. In that case you would need a good image of the move along with the description to go on the new page. Below is an example.--Latin915 (talk) 01:31, May 9, 2020 (UTC)
---
If you continue to change something we discussed already then you will be blocked from this wiki.--Latin915 (talk) 02:58, May 9, 2020 (UTC)
Community content is available under
CC-BY-SA
unless otherwise noted.