Welcome
Hi, I'm an admin for the Pro Wrestling community. Welcome and thank you for your edit to Randy Savage/Event history! If you need help getting started, check out our help pages or contact me or another admin here. For general help, you could also stop by Community Central to explore the forums and blogs.
Please leave me a message if I can help with anything. Enjoy your time at Pro Wrestling!
Wagnike2 (talk) 15:11, February 4, 2019 (UTC)
Welcome Message from Admin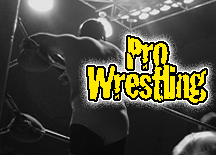 Hi, welcome to Pro Wrestling Wiki! Thanks for your contributions.
Here's a wiki tip for you -- you can sign your name on talk/discussion pages by typing ~~~~ which automatically adds your signature and the date.
Please read

Editing Tips/Rules

before you edit any page! This may save you from a ban.
Please leave a message on my talk page if I can help with anything!

Join our Facebook page
Discord
As an active member of this site, we would love if you would consider joining our Discord. Please see the relevant discussion here.

--Latin915 (talk) 17:12, February 4, 2019 (UTC)
---
Thanks for adding WWE house shows. Keep up the good work! --Latin915 (talk) 20:47, February 24, 2019 (UTC)
UC Santa Barbara Events Center
Dont add pages if you arent gonna complete them. Adding this page to "stadium cleanup" just creates more work for administators. Also, this page needs an image. --Latin915 (talk) 20:59, April 11, 2019 (UTC)
---
When you do house shows stop adding external links to thehistoryofwwe.com. Just a cagematch.net link is fine--Latin915 (talk) 21:04, June 12, 2019 (UTC)
Its not doubling up, its that thehistoryofwwe is a terrible link lol. If its not on cagematch then try wrestlingdata.com and use the wrestlingdata logo we have in place of the cagematch one: https://prowrestling.fandom.com/wiki/File:Wrestling_Data_logo.png Cool cool --Latin915 (talk) 02:41, June 13, 2019 (UTC)
'89 wwe house shows
Thanks for your continued work on house shows. We are missing house shows for 1989 if you would like to work on them.--Latin915 (talk) 00:10, July 17, 2019 (UTC)
WCW house shows
For Michael Hayes the right link is Michael P.S. Hayes. Please use this from now on. Thanks--Latin915 (talk) 22:08, August 13, 2019 (UTC)
---
I had to go back and edit a lot of WCW house shows just now. Please be more careful. --Latin915 (talk) 03:20, August 28, 2019 (UTC)
WCW house shows continued
For NWA-WCW House Show (September 16, 1990 no.2) you have the wrong link for Dr. X. The actual link should be Randy Colley. Please fix this and go back and fix it on any other pages you added where it is needed. Again, slow down and proofread your work. Thank you. --Latin915 (talk) 18:34, September 28, 2019 (UTC)
WWF House Shows
Please stop changing "&" to "and". "&" is what we use. Yes I know you have been using "and" but by the time I noticed you had done too many shows. Thank you.--Latin915 (talk) 17:17, September 30, 2019 (UTC)
So we use "&" when wrestlers are on a team/stable or when they are teaming up in a match like Tag team or Six Man Tag match. Example:
The Bouncers (Brian Milonas & The Beer City Bruiser) defeated Silas Young & Vinny Marseglia in a Bar Room Brawl Tag Team Match
"and" is used when multiple people are in one match. Example:
Shane Taylor (c) defeated Dragon Lee and Flip Gordon and Tracy Williams in a Four Way Match to retain the ROH World Television Championship
--Latin915 (talk) 17:31, September 30, 2019 (UTC)
---
You dont need to go back and change the ones you already did. Its not necessary.--Latin915 (talk) 17:43, September 30, 2019 (UTC)
Double page
I'll look into it. Thanks for letting me know.--Latin915 (talk) 16:48, October 4, 2019 (UTC)
Billy Travis
Thanks for adding those pages for Billy Travis.--Latin915 (talk) 05:34, October 15, 2019 (UTC)
Community content is available under
CC-BY-SA
unless otherwise noted.