Welcome Message from Admin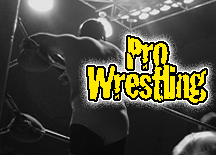 Hi, welcome to Pro Wrestling Wiki! Thanks for your contributions.
Here's a wiki tip for you -- you can sign your name on talk/discussion pages by typing ~~~~ which automatically adds your signature and the date.
Please read these

Editing Tips

before you edit any page! This may save you from a ban.
Please leave a message on my talk page if I can help with anything!

Join our Facebook page
Discord
As an active member of this site, we would love if you would consider joining our Discord. Please see the relevant discussion here.
Shawn (talk) 22:16, 17 December 2008 (UTC)

Event History
Hi, cheers for the message. The event history incudes PPV, and all Events but not House shows. I.E all RAW/Smackdown/Superstars & NXT results go on the page. Please look at a page thats already done to follow the format of the page, take a look at The Undertaker/Event history for this format. Any questions about this or anything else please feel free to ask. Dean27 00:05, October 22, 2010 (UTC)
Copying from Wikipedia
Hi, if you want to copy pages from Wikipedia then ok, but you need to tidy it up before you leave that page, mainly remove all References from the whole page and make sure all parts of the Infobox Template is complete. Thanks Dean27 13:13, December 15, 2010 (UTC)
Community content is available under
CC-BY-SA
unless otherwise noted.