HELP NEEDED!
These photos I'm uploading for champions. I could use help modifying them and correcting the layouts.
Latest Activities
DATE: October 3, 2014
Title matches from WWF Superstars of Wrestling, and WWE RAW, and House Shows, and improving title match pages.
WWE Titles Tracker Updating
PPV From: First WWE PPV - WrestleMania 14
RAW From: 1993 Pilot - March 10, 1997 (break) December 30, 2013 - Now
SmackDown From: Pilot - January 27, 2000
Heat From: Pilot - September 6, 1998
Velocity From: Pilot - June 29, 2002
Shotgun From: Pilot - April 25 1998 (break) June 26, 1999 - End
Jakked/Metal From: Pilot - February 12, 2000 (break) April 27, 2002 - End
Superstars of Wrestling From: Pilot - October 6, 1990 (break) December 8, 1996 - End
Live Events From: January 5, 1985 (massive break) July 19, 2014 - September 26, 2014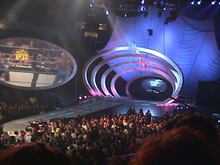 Introduction
Hello wresting fans, I'm Mark, I have been a fan of professional wrestling for over 20 years. I study the sport and I know how it works inside and out. I consider myself nerd when it comes to pro wrestling, heck I even jam to pro wrestling themes on my iPod. My favorites are Stone Cold, Triple H, nWo members, mainly Scott Hall, Bully Ray, The Undertaker and Kane. I idolize The Rock and Brock Lesnar as my most favorites. I have the WWE Network, best thing I ever got. You have to be a complete moron not to get WWE Network if you are a super fan of this sports entertainment deal. I got it the day it debuted. Common $9.99! that's better than $59.99 on DirecTV.
To Do List
I need help from the pro wrestling fan community in finishing these projects. And these are:
All WWE Championship Title defenses, that (In my view) should include dates defended on house shows, un-televised, dark matches, PPV's, RAW, SmackDown, A-Shows, and B-shows like Heat and Action Zone, everything as much as possible. And these WWE, WWF, WWWF belts include:

WWF International Championship
WWF North American Championship
WWF Canadian Championship
WWF Martial Arts Championship
WWF Intercontinental Tag Team Championship
WWF International Tag Team Championship
WWF Junior Heavyweight Championship

All photos of belt history, and wrestlers who had them I noticed some are missing or pages not yet created.
Work on the WCW belts in which I have yet to inspect.
Make all TV shows and results better and more historic like.
Completed List
Title defenses from:

Championship Wrestling
Prime Time Wrestling
Saturday Night's Main Event
The Main Event 1990's
Action Zone
Mania
Main Event 2012-now
Interesting Wrestling Facts
Chris Jericho debuted in the WWE on my birthday. No, not when I was born, I was pretty old when he showed up.
Smackdown has only had one Flag match, one Buried Alive match, one Boiler Room Brawl, one Inferno, one TLC match, one Stretcher match, and one Texas Bullrope match match in it's history.
The Rock and Brock Lesnar have fought each other twice. First at SummerSlam with Brock winning the WWE Undisputed title and Second at an un-televised live event with The Rock winning.
The following TNA wrestlers competed in a WWE ring as jobbers and try outs matches: Samoa Joe, AJ Styles, Booby Roode, Eric Young.
The WWE Championship has changed hands twice on SmackDown! since it began in 1999.
Stone Cold never won the WWE Championship at any other event other than WrestleMania or RAW.
Kurt Angle is the only WWE Superstar to have lost the WWE title on a RAW episode and SmackDown! episode.
My Favorite Matches of All Time
SmackDown!: TLC III for the World Tag Team Championship
SmackDown!: The Rock and Sock Connection vs. The Undertaker vs. The Big Show - Buried Alive Tag Team match for the World Tag Team Championship
WrestleMania XIX: Kurt Angle vs. Brock Lesnar - WWE Championship
Judgment Day 2003: Brock Lesnar vs. Big Show - Stretcher Match for the WWE Championship
SmackDown!: Kurt Angle vs. Brock Lesnar - 60-Minute Iron Man match for the WWE Championship
Royal Rumble 1999: Mankind vs. The Rock - I Quit match for the WWE Championship
Top Favorite Royal Rumbles
1999, even though McMahon won, the part where Austin comes back in the ambulance was epic.
1997
2003
2000
2004
1991
My favorite pages
Self Notes
Check RAW January 2, 1996 tag team battle royal on wwe network for title match.
Check RAW February 5, 1996 for world title match.
Check RAW February 19, 1996 for IC title match.
Check RAW July 1, 1996 for World title match.
Check RAW September 6, 1996 for World title match.
Check RAW September 23, 1996 for Tag Title match.
Check Thursday RAW Thursday February 13, 1997 for Tag Title match.
Check SmackDown! September 30, 1999 for European Title match finish.
Community content is available under
CC-BY-SA
unless otherwise noted.