Total Divas is an American reality television series that premiered on July 28, 2013, on E!. The series gives viewers an inside look into the lives of female WWE wrestlers from their work within WWE to their personal lives with the inclusion of behind the scenes footage. Seasons one through eight are available on WWE's on-demand streaming service, WWE Network, and Hulu.
Production and casting
Total Divas was revealed in May 2013, as a part of a partnership with E!. The cast for the newly-announced series comprised Brie and Nikki Bella, Naomi, Cameron, Natalya, Eva Marie, and JoJo. It was announced on August 14, 2013, that E! had ordered an additional six episodes to the already eight episode first season, bringing the total episode number up to fourteen episodes. The mid-season finale aired on September 15, 2013, with the season continuing on November 10, 2013. WWE commentator Josh Mathews revealed on November 20, 2013, that Total Divas had been renewed for a second season. The second season premiered on March 16, 2014, with Summer Rae joining the cast, replacing JoJo as she decided to focus more on wrestling.
On May 19, 2014, E! announced that the third season of Total Divas would premiere on September 7, 2014, with Rosa Mendes joining the cast. On February 24, 2015, Paige announced Total Divas was renewed for a fourth season, with filming commencing at the end of the month. It was then announced at the end of season three, that the fourth season would premiere on July 7, 2015, moving from Sunday to Tuesday nights. On April 1, 2015, E! announced the show had been renewed for a fourth season via a press release. In the press release, it was confirmed that Naomi would return as a series regular with Cameron and Rosa Mendes being removed from the main cast. All of the other Divas would return as series regulars. After the September 22 episode of Total Divas aired, it was announced that the following week's episode would serve as the season finale, rather than a mid-season finale.
Season 5 was announced on October 6, 2015 and premiered on January 19, 2016 with the fourth season's main cast with the exception of Naomi returning. It was subsequently announced that WWE Tough Enough runner-up Mandy Rose would be joining the show as a series regular and that Rosa Mendes would be rejoining the main cast. Season 6 was officially confirmed on April 18, 2016, by the E! Network with a fall premiere date and the majority of last season's cast returning, along with Naomi rejoining the show as a series regular, and Lana, Maryse and Renee Young replacing Alicia Fox, Mandy Rose and Rosa Mendes. Additionally, the E! Network announced that Brie and Nikki would be getting their own spin-off also with a fall premiere date, titled Total Bellas.
On January 28, 2017, it was announced that Nikki Bella will serve as an executive producer of the show when the series returns in April 2017. In May 2017, it was announced that Eva Marie would not be returning as a series regular. On June 9, 2017, it was reported that Alexa Bliss and Nia Jax would be joining the upcoming season of Total Divas. On June 10, 2017, Renee Young confirmed via Twitter that she will not be returning for the seventh season. Lana confirmed in an interview that she was returning to the show for its seventh season along with her storyline of becoming a singles competitor. On June 29, 2017, it was reported that Carmella would be joining the cast and that Paige wouldn't be returning for the upcoming season. On September 20, 2017, E! revealed that the seventh season will premiere on November 1, 2017.
On May 7, 2018, E! and WWE announced that Total Divas had been renewed for seasons 8 and 9. Season 8 is expected to air in fall 2018. On May 15, 2018, it was announced that Carmella would not be returning for the show's eighth season. On July 26, 2018, it was announced that season 8 would premiere on September 19, 2018, and the cast was to comprise Brie and Nikki Bella, Naomi, Natalya, Lana, Nia Jax and Paige.
In April 2019, Brie and Nikki Bella announced that they would not be returning for the ninth season of Total Divas, stating that they wanted to focus solely on Total Bellas. On August 26, 2019, it was revealed that Naomi, Natalya, and Nia Jax were set to return for season nine alongside Carmella, who was announced to be returning as a series regular, and new cast members Ronda Rousey and Sonya Deville. Additionally, Brie and Nikki Bella were reported to continue making appearances as guests during the season. The ninth season is set to premiere on October 2, 2019.
Cast
| | | | |
| --- | --- | --- | --- |
| Guest Stars | Guest Stars | Guest Stars | Guest Stars |
Timeline
Episodes
Series overview
Season
Episodes
Originally aired
Season premiere
Season finale
1
14
July 28, 2013
December 15, 2013
2
11
March 16, 2014
June 1, 2014
3
20
September 7, 2014
March 8, 2015
4
13
July 7, 2015
September 29, 2015
5
14
January 19, 2016
April 19, 2016
6
16
November 16, 2016
May 10, 2017
7
12
November 1, 2017
January 31, 2018
8
10
September 19, 2018
November 28, 2018
9
10
October 2, 2019
TBA
Season 1 (2013)
No. in series
No. in season
Title
Original air date
U.S. viewers
(million)
Notes
1
1
"Welcome to the WWE"
July 28, 2013
1.34
The WWE Divas begin their preparations for WrestleMania. Nikki starts to have doubts regarding her relationship with John. Cameron is embarrassed when her boyfriend ends up causing a scene backstage, with Naomi stuck in the middle.
2
2
"A Tango With Fandango"
August 4, 2013
1.52
Eva plans to achieve a winning rank by creating a scheming plan. The Bella Twins take some time off and enjoy a vacation with Bryan and John. Cameron and Naomi are horrified when they experience a wardrobe malfunction.
3
3
"Planet Funk is Funked Up"
August 11, 2013
1.67
Naomi and Jon Uso come face-to-face in the ring. JoJo ends up giving her boyfriend an ultimatum. Nikki disagrees with Brie's decision to move to Phoenix.
4
4
"The "Fat" Twin"
August 18, 2013
1.35
Nikki becomes self-conscious about her weight. Ariane considers getting breast implants. Natalya tells her fiancé that she would like more romance.
5
5
"Feuding Funkadactyls"
August 25, 2013
1.46
Naomi and Cameron fall out, while Nikki and Brie visit their family.
6
6
"Diva Las Vegas"
September 1, 2013
1.52
The Divas & several WWE superstars go to Vegas for Nattie's bachelorette party; JoJo's is warned against dating a much older Justin Gabriel; Ariane is upset with Vincent.
7
7
"A Leg Up"
September 8, 2013
1.09
An old leg injury threatens to sideline Nikki. Eva Marie lands a spread in Maxim. JoJo struggles to find her voice. Ariane is nervous when Vinnie starts talking marriage.
8
8
"No Longer The Bridesmaid"
September 15, 2013
1.03
Nattie and TJ's wedding takes an unexpected turn. John asks Nikki to meet his family. Ariane has a medical emergency. Eva and JoJo's friendship starts to fall apart.
-
-
"Total Divas After Party"
September 15, 2013
0.93
The cast comes together in the mid-season reunion to discuss the highs and lows of Season 1 so far.
9
9
"Summer Slam"
November 10, 2013
1.25
As Eva Marie becomes increasingly popular, Nikki begins to feel threatened. Ariane works to control her temper. Nattie has fears regarding her return to the ring.
10
10
"Nurse Nikki"
November 17, 2013
1.41
Nikki decides to move in with John. Eva Marie is tasked with being an announcer on live television.
11
11
"Seeing Red"
November 24, 2013
0.92
Brie has a difficult time accepting Bryan's notoriety. Nattie feels that Eva Marie is trying to get too close to TJ. Nikki has to cope with John's demands.
12
12
"Get That Chingle Chingle"
December 1, 2013
1.44
Ariane has Vincent audition for WWE. Nikki has a difficult time getting used to living with John. Trinity and Jon's relationship takes a turn.
13
13
"Saying Goodbye"
December 8, 2013
1.20
Trinity grows tired of Jon's jealous ways. Nikki is annoyed when Brie refers to Nikki's injury as a "vacation". Nattie and TJ are devastated when they have to euthanize their cat, Gismo.
14
14
"Ready to Ride"
December 15, 2013
1.29
In the Season 1 finale, Nikki and John's future begins to look uncertain, Bryan proposes to Brie, and Eva finally introduces her fiancé to her family.
Season 2 (2014)
Total Divas was renewed for a second season by E! on November 25, 2013. The second season premiered on March 16, 2014.
No. in series
No. in season
Title
Original air date
U.S. viewers
(million)
Notes
15
1
"New Diva On The Block"
March 16, 2014
1.07
Summer Rae is introduced to the other ladies. Eva Marie has to talk with her parents. Nikki has the possibility of life without her boyfriend.
16
2
"The Braniel Bus"
March 23, 2014
1.28
Brie makes Daniel Bryan rent a tour bus. Nikki's tooth falls out. Eva Marie's past is brought up.
17
3
"On Brie's Bad Side"
March 30, 2014
1.55
Brie feels that Summer Rae is crossing a line by flirting with Daniel. Nattie's problem continues to grow.
18
4
"Inhale, Exhale"
April 13, 2014
1.16
Nattie is told that she has to undergo correctional surgery. Nikki feels that John is lying. Trinity shoots a music video.
19
5
"For Better or For Worse"
April 20, 2014
1.39
Nikki and Ariane help Nattie get back into dating. Eva has health problems. Trinity discusses getting married.
20
6
"The House Sitters"
April 27, 2014
1.14
Ariane ends up loosing Nattie's cat while house sitting. T.J. and Nattie are unable to agree about money. Brie teaches Nikki a lesson.
21
7
"Flirting With Fandango"
May 4, 2014
0.96
Trinity continues to discuss the possibility marriage. Eva receives more news regarding her health. Nattie receives assistance from Ariane and Nikki.
22
8
"Red and Gold"
May 11, 2014
0.75
Summer and Eva fight outside of the ring. Ariane takes it too far when trying to become famous; Nattie shows her artistic side.
23
9
"What Happens In Cabo"
May 18, 2014
1.31
At Brie's bachelorette party in Mexico; Eva Marie struggles with her sobriety; Nikki reveals a secret from her past; Trinidy suffers an eye injury.
24
10
"Digging A Hole"
May 25, 2014
1.04
Did Nikki Bella finally reveal to boyfriend John Cena that she was once married?
25
11
Wedding Mania"
June 1, 2014
1.54
Brie and Bryan get married; Nikki's secret marriage is finally exposed; WrestleMania.
Season 3 (2014-2015)
On May 19, 2014, E! announced that the third season of Total Divas will premiere on September 7, 2014, with Rosa Mendes joining the cast.
No. in series
No. in season
Title
Original air date
U.S. viewers
(million)
Notes
26
1
"Eggs Over Freezing"
September 7, 2014
1.20
Nikki plans a future without John, Eva Marie has to choose between her family and her husband. Rosa Mendes returns and reveals a dark secret.
27
2
"Mo' Marriage, Mo' Problems"
September 14, 2014
0.97
Brie regrets quarreling with her husband when he delivers devastating news; Nikki's secret has John fearing the end of their relationship; and Trinity is blindsided when Ariane puts the future of the Funkadactyls at risk.
28
3
"Roadside Rumble"
September 21, 2014
1.18
Brie and Daniel Bryan are in danger of losing their wrestling careers; Nikki is put in a tough spot with John; Rosa fails miserably at making peace between two enemies; and the wedding standoff between Eva's father and husband comes to a head.
29
4
"Divas Unchained"
September 28, 2014
0.99
An unexpected colleague puts the moves on Nattie while she's taking a break from her relationship with TJ; Jon is frustrated by a lack of intimacy with Trinity; and Brie is shocked when Bryan and Nikki team up to stage an intervention.
30
5
"Scared Straight"
October 5, 2014
1.05
Brie realizes how serious Bryan's injuries are and asks him to reconsider a second surgery. Ariane comes home after her little brother, Quentinn, goes missing. Eva and Jonathan butt heads over having a gun in the house.
31
6
"Paint the Island Red"
October 12, 2014
0.88
TJ ruins Nattie's hopes of rekindling their marriage. Nikki thinks she's lost her twin sister and Ariane kicks Vinnie's desires to the curb."
32
7
"The Double-Cross"
October 12, 2014
0.97
Nikki is distraught that John's kept a secret from her. Nattie's unpleasant comments to a reporter cause TJ to take an extreme action
33
8
"Cross Country Catastrophe"
October 19, 2014
0.86
Tempers erupt after Rosa walks in on Summer with her man; Eva and Ariane clash on a couples road trip; and Brie is shocked to discover that Bryan is keeping tabs on her.
34
9
"Daddy's Little Girl
October 19, 2014
0.83
Eva lashes out at Jonathan and Brie as she struggles to cope with her dad's terminal cancer; Ariane's decision to hire Nikki as her real-estate agent backfires; Nattie and TJ face the harsh realities of getting a divorce.
35
10
"The Divas Are Taking Over"
October 26, 2014
1.13
The Divas are in the midst of getting ready for SummerSlam and Eva's wedding day when Brie confronts John behind Nikki's back, leading to explosive consequences. At the same time, Nattie is caught in a downward spiral when the truth about her marriage is revealed.
36
11
"Her Highness"
January 4, 2015
1.41
When Nikki learns that her family had a meeting with John about her relationship with him, everything changes in the family, and the situation between Brie and Nikki becomes even more complicated. Paige and Alicia Fox join the cast, and after a joke Paige plays on Nattie, the latter is trying her best not to blow up things at work. Brie competes against Stephanie McMahon at SummerSlam.
37
12
"Baby Not on Board"
January 11, 2015
1.29
Eva springs something on Jonathan that she should have disclosed before marriage.
38
13
"Twin Leaks"
January 18, 2015
1.25
Paige gets a tad too close to Nattie; Eva faces a life-threatening medical issue.
39
14
"Insecurity Breach"
January 25, 2015
1.20
Ariane goes behind Eva's back and gets together with Jonathan to confront Eva Marie.
40
15
"Girl vs. Girl Bye"
February 8, 2015
1.25
Brie confesses that she doesn't use protection, which could be the end of the Bella twins; Nattie has to work with TJ regardless of their separation; Ariane's attempt to find out why Alicia hates her ends in a disaster.
41
16
"All Hail Brie Mode"
February 15, 2015
0.91
Brie and Paige take the UK by storm making Nikki worry Brie's extreme behavior will jeopardize their performance in the ring. Meanwhile, Nattie resorts to asking TJ for help with a family disaster and Alicia falls apart when confronted with her ex-boyfriend.
42
17
"Mo' Money, Mo' Purses"
February 22, 2015
1.06
Nattie takes on the task of renovating her mom's house; Brie attempts to curb Nicole's spending.
43
18
"Model Behavior"
March 1, 2015
1.40
Ariane is embarrassed to have her father to meet Vinnie's family; Nattie struggles to support TJ.
44
19
"Indecent Exposure"
March 8, 2015
1.21
The Bellas are startled by a nude pic of their brother; Nattie meets Grumpy Cat.
45
20
"The New Divas Champion"
March 8, 2015
1.28
Season 3 comes to an end with the Bella Twins considering signing a three-year deal in the ring. Meanwhile, Paige asks Bradley to move to L.A., but then she discovers a skeleton in his closet; and Eva's husband puts her relationship with the WWE at risk.
Season 4 (2015)
Total Divas was renewed for a fourth season by E! The second season premiered on July 7, 2015.
No. in series
No. in season
Title
Original air date
U.S. viewers
(million)
Notes
46
1
"Diva Divide"
July 7, 2015
0.97
The Bellas face the consequences of leaving the WWE; news of Eva's new role creates chaos in the Divas division; Nattie explores her dominatrix side.
47
2
"She Said, She Said"
July 14, 2015
1.03
WrestleMania week is off to a rocky start as the Diva drama escalates. Brie fears she and Bryan are facing fertility issues; Nattie worries her dad may relapse; and Paige discovers she's unprepared for the biggest event of the year.Trinity has problems with Alicia about Eva Marie.
48
3
"Eat Your Heart Out"
July 21, 2015
0.99
Peace talk between Nikki and Eva end very badly; Nattie takes a risk on stage; Paige is brought to tears during her first WrestleMania; and Brie and Bryan receive the results of their fertility testing.
49
4
"Divas on Overdrive"
July 28, 2015
1.08
Paige ditches Alicia for a new man; Nikki challenges Bryan over not liking her.
50
5
"Tea Mode"
August 4, 2015
1.01
Alicia suspects her ex-boyfriend may be single again and wants to confess her love to him. Paige is offended by Nikki's classy take on her home turf and Jonathan takes heat for Eva's bruises.
51
6
"Good Diva, Bad Diva"
August 11, 2015
1.17
Brie finds out Daniel may never wrestle again, but Nikki feels Brie isn't taking the news serious enough; Naomi must find her inner bad girl as she turns heel in WWE, while Nattie's lies catch up to her.
52
7
"No Holds Barre"
August 18, 2015
1.03
Brie and Nikki share their plans for a new business venture with their mother and brother, but tensions build as JJ attempts to take complete control; Trinity goes the extra mile as a step-mom and Eva Marie sets out to find a finisher to set herself apart from the rest of the Divas.
53
8
"It's A Beautiful Life?
August 25, 2015
0.92
Nattie's contract is up and she fears the WWE are phasing her out; Nikki claims to be a better singer than Brie, so Brie sets her up to make her National debut while elsewhere, Paige and Rosa come up with a plan to test Kevin's loyalty.
54
9
"Clash of the Divas"
September 1, 2015
1.02
Paige gets the opportunity to train fellow Diva Cameron, but lands herself into trouble with WWE management; Nattie sets her sister up with Big E to get her out of the house and Bryan has problems with the way Brie dresses, coming up with a compromise.
55
10
"Gone With the Wine"
September 8, 2015
1.14
Nikki flees to Napa with Brie and Rene to escape her crazy career as Divas Champion; Trinity takes her family on a RV camping trip and Eva is forced to choose between her career in the WWE and Jonathan.
56
11
"An Unwanted Proposal"
September 15, 2015
0.80
Paige is blindsided by a marriage proposal; Brie and Bryan clash over his future; and Trinity's plans for Jon's standup career backfire.
57
12
"Some Like It Hot"
September 22, 2015
0.79
The ladies travel to Tulum, Mexico, for a vacation, during which Paige announces her engagement. Meanwhile, the Bellas learn they have a new sibling; and Alicia puts Trinity's relationship with Jon at risk.
58
13
"Return of the Ex"
September 29, 2015
1.15
Nikki's ex-boyfriend turns up the heat; Nattie faces career-ending news for both her and TJ; and Paige debates telling her fiancé her true feelings.
Season 5 (2016)
Total Divas was renewed for a fifth season by E! The second season premiered on January 19, 2016.
No.
in series
No.
in season
Title
Original air date
U.S. viewers
(million)
Notes
59
1
Love Triangle
January 19, 2016
1.12
In the Season 5 premiere, Nikki wonders whether she should tell John Cena about her ex-boyfriend's, Dolph Ziggler's advances; Paige considers breaking off her engagement and Brie tries to pave a new career path for Daniel Bryan.
60
2
A SummerSlam Engagement
January 26, 2016
0.94
Nattie's worst fear comes true when she is left out of SummerSlam; Alicia feels disrespected by her best friend, Paige and John Cena surprises Nikki with his new stance on marriage.
61
3
The Truth About Cats and Divas
February 2, 2016
0.84
Eva Marie returns and shakes things up with the Divas; Nattie throws a surprise party for TJ to cheer him up and the Bellas fight over an endorsement.
62
4
Talk of The Town
February 9, 2016
0.81
Nikki, inspired by Maria Shriver, decides to become a motivational speaker, but faces ridicule from Brie. Meanwhile, Paige and Rosa offer support to Alicia after she catches her new boyfriend in a lie; and Mandy wonders if she has made a mistake by aligning with Eva.
63
5
Come Reign or Shine
February 16, 2016
0.80
Brie and Nikki don't see eye to eye on the risk of a potential injury vs. the reward of becoming the longest-reigning Divas champion. Meanwhile, Alicia and Rosa clash over their visions for Rosa's baby shower; and Nattie questions whether Mandy truly has her priorities straight.
64
6
End of a Friendship?
February 23, 2016
0.77
Brie drives her sister away when she refuses to enable Nikki's fear of being alone; Rosa stresses out about her religious mother meeting her atheist boyfriend; and Alicia Fox considers ending her friendship with Paige.
65
7
Hart of the Matter
March 1, 2016
0.59
Nikki's championship reign is at risk when she faces an old foe; Nattie is torn between taking TJ's last name or having him take hers; Paige fights to keep her relationship with Kevin afloat; Brie has a romantic bone to pick with Bryan.
66
8
Peace of Cake
March 8, 2016
0.58
Paige conceals a lie from her mother; Nikki fears for Brie's safety after a dangerous purchase while Rosa accuses Bobby of food shaming her.
67
9
Rocky Road to Recovery
March 15, 2016
0.65
Nikki mixes business with pleasure when she enlists John to be her rehab coach; Rosa becomes suspicious when Bobby goes to Vegas without her; Nattie struggles to wrestle her family together for a family portrait.
68
10
No Retreat
March 22, 2016
0.66
Paige gets cold feet after agreeing to help a fan come out to his family; Brie is torn between her friends and Bryan; Eva has to form a tag team with her friend and NXT rookie Mandy.
69
11
Clothes Quarters
March 29, 2016
0.56
Brie's stubbornness forms a roadblock for the Bellas' new lingerie line; Mandy undertakes a mission to reconnect her parents while on a joint family vacation with the Neidharts while Nattie attempts to suppress her dad's embarrassing antics.
70
12
Baby Talk
April 5, 2016
0.64
Paige is haunted by a painful memory of her past, as Rosa's baby shower approaches; Nikki is determined to prove that she can hang with Brie and Bryan in the wilderness and Alica is anxious to find a way to fix her family's issues.
71
13
C'est La Divas (Part 1)
April 12, 2016
0.63
The Divas set off for Paris where one Diva gets the proposal of a lifetime; relationships start to crumble as the tension between Alicia and Rosa peaks and Eva ditches Mandy to hang out with the Bellas.
72
14
C'est La Divas (Part 2)
April 19, 2016
0.62
The Divas' Paris getaway continues, as the divide between the Divas gets bigger; Rosa finally meets her little bundle of joy and Nikki learns the fate of her in-ring career with WWE.
Season 6 (2016-2017)
Renee Young, Lana, and Maryse joined the cast of Total Divas, as well as Naomi rejoining; Alicia Fox, Rosa Mendes, and Mandy Rose departed as series regulars.
No.
in series
No.
in season
Title
Original air date
U.S. viewers
(million)
Notes
73
1
Total Superstars
November 16, 2016
0.72
In the Season 6 premiere, Brie's swan song is ruined when someone from her past reveals a secret. Meanwhile, Lana is tested when making her Wrestlemania debut; Trinity deals with a hair emergency and the WWE make a major announcement regarding the future of the women's division.
74
2
Orlando Strong
November 23, 2016
0.46
Trinity returns to Orlando to honor the victims of the Pulse Nightclub shooting; Nikki accuses Brie of sweeping Bryan's depression under the rug; Lana annoys Nattie as she prepares for her championship run.
75
3
A Big Flippin' Deal
November 30, 2016
0.59
Maryse takes some heat for making big decisions without Mike; a pregnancy scare sends Brie into panic mode; and Trinity must overcome her fear of riding a motorcycle after she's offered a role in the action film "The Marine 5: Battleground."
76
4
Gone Girl
December 7, 2016
0.56
Renee must intervene after Paige misses work; Nikki asks Bryan to help with her comeback.
77
5
Mother of the Groom
December 14, 2016
0.55
Maryse and Mike panic when they find their home invaded; Rusev's cultural differences with his and Lana's wedding cause arguments over whether they should be married in Malibu or Bulgaria, and Renee deals with house guests in her and Dean's new Las Vegas home.
78
6
Too Many Cooks
December 21, 2016
0.70
Brie challenges Nikki to an IQ test; Maryse helps Trinity battle her nerves on set; Nattie pushes her sister too hard into a new work venture while Lana and Rusev come up with an iconic engagement photo for their wedding invitations.
79
7
A Win-Wine Situation
January 4, 2017
0.73
Paige attempts to hide a serious neck injury; Nikki wants to start a winery and is offended when Brie doesn't take her seriously; Nattie's wrestling character has to turn 'bad' and the crowd doesn't know how to react.
80
8
Pain in The Neck
January 11, 2017
0.58
Brie becomes torn when Bryan receives a new job offer; Paige finds out the results of her MRI; Nattie pulls out all the stops to get fired from planning Lana's wedding; Renee gets stuck as a third wheel after Dean bails on her again..
81
9
What Happens in Vegas...
January 18, 2017
0.58
Lana runs into a whole lot of chaos during her bachelorette trip with Renee and Trinity and Nikki's nerves get the best of her when her family has to walk the red carpet as her boyfriend, John Cena, hosts the ESPYs.
82
10
The Big Day
January 25, 2017
0.69
Renee brings Dean home to meet her family; the big wedding day for Lana and Rusev has finally arrived, and Nikki discovers if she's cleared to return to the WWE in time for the draft.
83
11
The Draft
April 5, 2017
0.66
When the WWE Brand Extension Draft arrives, the fate of the Total Divas' relationships hang in the balance. Find out who's safe and who's on their own in this full recap.
84
12
Feel the Glow
April 12, 2017
0.59
Maryse and Eva's friendship comes to blows over a bikini photo shoot. Renee and Dean Ambrose go on a sexy vacation, but can't find the romance; retired Brie goes back on the road to be with Bryan but hates it.
85
13
Group-Sext
April 19, 2017
0.58
Maryse accidentally sends a nude selfie to a bunch of WWE Superstars; Renee feels like a third wheel when Lana invites Rusev on their charity vacation, and she becomes fed up with Lana's behaviour; Brie debates if she really wants a kid; Eva starts a new storyline and Paige gets suspended from WWE.
86
14
Runaway Bride
April 26, 2017
0.56
During their traditional Bulgarian wedding, Rusev pushes Lana outside of her comfort zone forcing her to storm out of the church. Elsewhere, Nicole gets an offer to do "Dancing With the Stars" and wonders if she should quit WWE, while Eva Marie pushes a healthier lifestyle on her sick father who she feels is living in denial.
87
15
Swimming With Pigs
May 3, 2017
0.57
Forced to retire her signature move, the Rack Attack, Nicole struggles to find her new identity as a WWE Superstar. Meanwhile, Maryse and Eva take their hubbies on a joint, sexy honeymoon trip to Exuma, but end up swimming with pigs. Later, Nattie crashes a meeting with the Bellas' pet agency, sparking a full-fledged Divas pet war.
88
16
Total Summerslam
May 10, 2017
0.68
On the season finale, the Superstars take New York by storm during SummerSlam week. Nicole comes to terms with not being able to make the comeback of her dreams, and Maryse throws a prom-theme party where Lana challenges Trinity to an epic dance-off. SummerSlam is thrown into disarray when Eva is suspended days before the big event, leaving the women superstars questioning who will take her place.
Season 7 (2017-2018)
Alexa Bliss, Carmella, and Nia Jax joined the cast of Total Divas; Eva Marie, and Renee Young departed as series regulars.
No.
in series
No.
in season
Title
Original air date
U.S. viewers
(million)
Notes
89
1
This Is Make or Break
November 1, 2017
0.55
The women's division gets their first ever Money in the Bank ladder match; Nicole pitches the idea of becoming SmackDown Live's General Manager while Bryan's on paternity leave; Lana trains for her debut match, and Nia leaves a bad taste in Maryse's mouth after she questions her wrestling career.
90
2
Dressed Like A Champ
November 8, 2017
0.50
Lana's performance in her debut match leaves a lot to be questioned about her future in the squared circle; Alexa's painful past is triggered during her fashion makeover with Maryse, while Nattie and Trinity offer to babysit Brie's newborn, even though Nattie hates babies.
91
3
Breaking All The Rules
November 15, 2017
0.62
Trinity alters her championship in order to give it a glow; Lana pulls a stunt that could get her fired; Maryse goes all-out for her house guests' Carmella and Big Cass while Brie and Nicole go on a road trip with a breastfeeding infant.
92
4
The Diva Divide
November 29, 2017
0.54
A fight breaks out between Lana, Nattie and Nia; a third home robbery makes Maryse want to move, and Brie begins donating her breast milk to babies in need.
93
5
The Bella Rush
December 6, 2017
0.56
Lana hosts a Bulgarian Name's Day Celebration party for Rusev, who is fixated on starting a family; Brie and Nicole find a new rush; Alexa bonds with her new pet, and Nattie acts like an overbearing landlord with the house she purchased for her parents.
94
6
Divas Gone Wild
December 13, 2017
0.51
Brie struggles to enjoy herself on her first vacation away from her newborn, and the tension between Nattie and Lana reaches a climax.
95
7
Fake It 'Til You Make It
December 20, 2017
0.61
Brie is torn between making a comeback in the ring or being the best mother to Birdie; Lana and Nattie resolve their issues; Trinity tries to spice it up in the bedroom with Jon, and Maryse makes a bet with Mike that could change his lifestyle completely.
96
8
Single in the City
January 3, 2018
0.68
The women venture to Brooklyn, New York for the road to SummerSlam; Maryse takes Nia to a Firemen's Fantasy party; Alexa worries about her fiancé, Buddy Murphy, status with the WWE; Nattie continues to better her mic skills, and Lana pushes Rusev to the limit with her affection towards other women.
97
9
Three Alarm Fire
January 10, 2018
0.51
Nia invites a date to the Sex in the City party, which doesn't turn out as she expected; Nattie and Trinity take a voice acting class; Brie starts to feel left out as Nicole lives the busy life of a WWE Superstar, and dreams come true at one of the biggest pay-per-view event, SummerSlam.
98
10
Shall We Dance?
January 17, 2018
0.59
Brie becomes frustrated with Nicole as she accepts the opportunity to be on Dancing with the Stars; Lana and Rusev celebrate their one-year anniversary in Bulgaria; Nattie feels the pressure of being champion, while Carmella becomes overwhelmed with the stress of her future with Big Cass.
99
11
Let's Get Naked!
January 24, 2018
0.60
Brie and Bryan go on a rocky journey cross country in an RV; Trinity isn't feeling Jon's romantic weekend trip, and Rusev tries to give Lana a taste of her own medicine.
100
12
Breaking the News
January 31, 2018
0.66
Nattie isn't impressed when she learns TJ is helping to train Lana in the ring; Maryse and Mike embark on their new responsibilities of becoming parents, and Brie tries to find time with Nicole to go wedding dress shopping.
Season 8 (2018)
No.
in series
No.
in season
Title
Original air date
U.S. viewers
(million)
Notes
101
1
Good Girls Don't Make History
September 19, 2018
0.45
As WrestleMania 34 approaches, tensions run high as the pressure comes down to the women's division; Nia comes to terms with how much is riding on her upcoming singles match; Brie entrusts Nattie with her Birdiebee products, and Paige has a hard time dealing with her recent injury that ended her wrestling career.
102
2
This Is My House
September 26, 2018
0.39
Nia prepares herself emotionally for the biggest match of her career; Nattie feels unappreciated by her husband TJ; Brie and Nicole fulfill promises that shouldn't have been made in the first place, and Paige addresses the WWE Universe about her retirement, leaving her legacy in the ring.
103
3
The Real Nicole
October 3, 2018
0.36
Lana creates a stir with WWE as she attempts to gain some paparazzi in L.A. buzz for her upcoming film; Jon tries to change Trinity's bad eating habits, and Nattie finds out she's in the main event on Raw, while trying to squash the ridicule from her wardrobe malfunction at WrestleMania.
104
4
Paige's Secret
October 10, 2018
0.38
Brie comes to terms with the fact that she can't breastfeed her child anymore; Nattie tries to prove to TJ that she can be a good hostess by throwing a last minute barbecue, which is almost ruined by her on-again off-again friend Lana, and Paige keeps a secret from Nia.
105
5
Pink Hair Don't Care
October 17, 2018
0.34
Paige embraces her new role as the General Manager of SmackDown Live, and turns to Brie and Nicole for advice; Nia invites the ladies over to her new home which doesn't go quite as planned, and Lana makes a drastic change to cope with the fact that she isn't on WWE television.
106
6
Welcome to Miami
October 24, 2018
0.39
The ladies head off to Miami for a few days of partying; Nattie and Nia celebrate their birthdays; Lana gets pranked; Paige organizes a frisky surprise; Nicole spices things up for the paparazzi, while Brie scrambles to find a great surprise at the last minute.
107
7
Chase Your Dreams
October 31, 2018
0.38
Paige and Nia have a friendly competition on who can last the longest in regular jobs; Lana asks Bryan for advice on her upcoming ladder match, while Rusev was fixated on Birdie, making him yearn to be a father.
108
8
Hate Is a Strong Word
November 7, 2018
0.38
Tension runs high in Lake Tahoe when a prank goes too far and an exchange of truthful words between Lana and Paige puts their friendship into perspective; Brie and Nicole reminisce on their childhood, and Trinity decides she wants to buy a place in Atlanta for her and Jon to use as a getaway.
109
9
A Sisterhood Beyond Blood
November 14, 2018
0.41
Trinity and Jon still don't see eye-to-eye about buying a house in Atlanta, and the ladies spend their last days in Lake Tahoe conquering their fears and celebrating being strong, independent women.
110
10
Unbreakable Force
November 28, 2018
0.41
As the historic Money in the Bank pay-per-view approaches, Lana is determined to show the WWE Universe what she is made; Nia prepares for the biggest match of her career; Brie and Nicole are eager to get back in the ring; Trinity and Jon continue to argue, and Nattie deals with some heartbreaking family matters.
Season 9 (2019)
No.
in series
No.
in season
Title
Original air date
U.S. viewers
(million)
Notes
111
1
The Baddest Women on the Planet
October 1, 2019
0.25
Ronda Rousey makes her debut in a way you've never seen her before. Balancing her badass life in the ring and peaceful life at home at Browsey Acres with her husband, Ronda struggles with the pressures of when she's going to be a mother and put her career on hold.
112
2
All Is Fair In Love and War
October 8, 2019
0.26
Carmella's new relationship is exposed and implicated as an affair; Sonya wins back her ex-girlfriend just in time to celebrate Pride where Sonya will be featured on her very own float; Natalya seeks to live on in her dad's legacy.
113
3
Rowdy Ronda
October 15, 2019
0.28
Ronda Rousey invites Natalya to enjoy the simple life on her farm; Sonya attempts to start a feud with Ronda; Trinity performs in an underwater mermaid show; Carmella invites her new boyfriend, Corey Graves, to her 80s themed housewarming party.
114
4
Damage Control
October 22, 2019
0.27
Tensions run high as Ronda Rousey makes bold moves to shake up the women's division; Trinity steps up to host her first ever girls' trip to Florida; Carmella visits Corey's hometown for the first time since their relationship was exposed.
115
5
The Real Ronda
October 29, 2019
0.28
Sonya's relationship takes an accelerating turn; Carmella ventures into the world of rap where her and R-Truth make a song together; Ronda tries to figure out the fundamentals between being a bad guy and being a bad friend, and Nia receives news that could jeopardize her in-ring career.
116
6
Mountainmania
November 5, 2019
0.19
Worried she's not welcome in the locker room, Ronda Rousey invites the female superstars to her mountain cabin for some much-needed bonding time; Sonya turns every activity into a heated competition; Carmella sneaks away with her boyfriend.
117
7
I Will Prevail
November 12, 2019
0.25
As WrestleMania 35 approaches, Sonya is elated with the news of her representing the LGBTQ community in a story line with her tag team partner Mandy Rose; Nia irons out her past differences with Carmella; Ronda contemplates what's next for her after WrestleMania, and Nattie prepares to pay homage to her late father.
118
8
35 Years in the Making
November 19, 2019
0.29
The women take center stage in the main event at WrestleMania 35, unbeknownst to the WWE that Ronda plans on retiring after her match; Nattie experiences a scary altercation at the WWE Hall of Fame event; Sonya continues to honor the LGBTQ community, and Nia faces her fears.
119
9
Hawaiian Punch
December 3, 2019
0.24
Nattie arranges a girls' trip to Maui to decompress after WrestleMania; Nia prepares for her upcoming surgery; Sonya holds a grudge; Carmella feels awkward, and Ronda embarks on her future beyond the ring with her husband.
120
10
The Next Wave
December 10, 2019
0.22
While on vacation, Nattie runs into some trauma while surfing; Brie and Nicole organize a tearful surprise for Liv; Sonya declares her true feelings to her girlfriend; Nia undergoes surgery, and Ronda looks ahead towards her future beyond the WWE.
Reception
Melissa Camacho of Common Sense Media gave the show 2 stars out of 5. Tom Conroy of Media Life Magazine said the show is uninteresting. Tom Conroy of Media Life Magazine said of the show, "Total Divas feels real-ish. If the stars are doing any damage to their reputations, it's that they appear to be too nice. That might make their fans happy, but viewers expecting a smackdown can and will go elsewhere." Jacob Stachowiak of Wrestle Enigma said Total Divas "wasn't good by any stretch of the imagination but it wasn't unwatchable. This series has now entered wrestling history and I can only hope that it doesn't stain that same history with its existence." Diva-Dirt.com stated "Meet Your New Guilty Pleasure!". Eric Gargiulo of Camel Clutch Blog said "I tuned in to WWE Total Divas expecting to see a scripted reality show in the vein of Hogan Knows Best. Instead I got an interesting look behind the scenes of the WWE and its superstars more in the same vein as Beyond the Mat."
Logos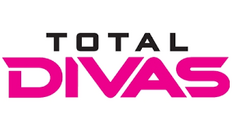 External links